---
Exhibition opening « Monaco, histoires d'artistes » Moscow Museum of Modern Art – July 2019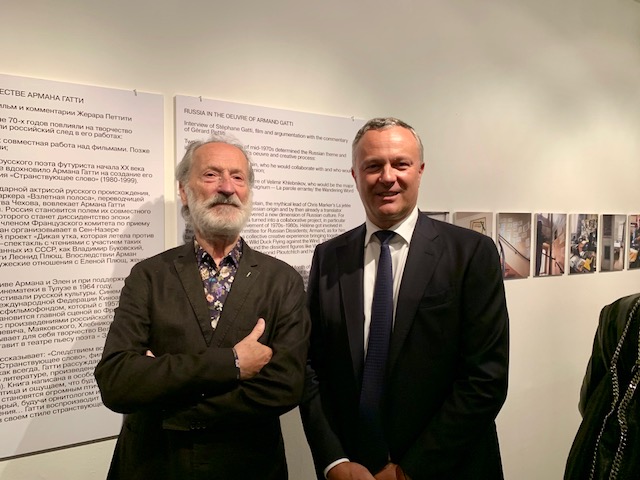 Supporting culture and fine arts
On July 9, 2019, Gérard Pettiti and Claude Rosticher, Monegasque painters, exhibited at the Moscow Museum of Modern Art their joint exhibition « Monaco, histoires d'artistes.»
This event, organized with the support of the Monaco Embassy in Russia, showcases their artwork and pays tribute to artists who have maintained close links with the principality: Albert Diato, Léo Ferré, Armand Gatti and Louis Molne.
Close to 200 high-profile guests took part in this private opening, including H.E. Mrs. Pettiti, Ambassador of Monaco in Russia, H.E. Mr. Shvydkoy, Special Representative of the Russian President for the International Cultural Cooperation, and Mr. Z. Tsereteli, President of the Russian Academy of the Arts.
This event was an initiative of the Monaco Municipality, Financial Strategy, and several private companies.